The DOGE price shows bullish signs against Bitcoin (BTC) in the weekly timeframe. However, the DOGE/USD pair gives a considerably more pessimistic outlook.
While the DOGE/BTC pair has broken out and validated its resistance as support, the DOGE/USD pair has invalidated its breakout instead.
Dogecoin Price Validates Resistance After Breakout
The weekly time frame technical analysis shows that the DOGE price prediction is bullish against BTC. The price had increased since June when it had seemingly fallen below (green circle) the 230 satoshi horizontal support area. However, the ensuing increase saved the breakdown and caused a breakout from a descending resistance line at the end of July.
The price fell after the breakout but validated both the resistance line and the 230 satoshi support area last week by creating a long lower wick (green icon).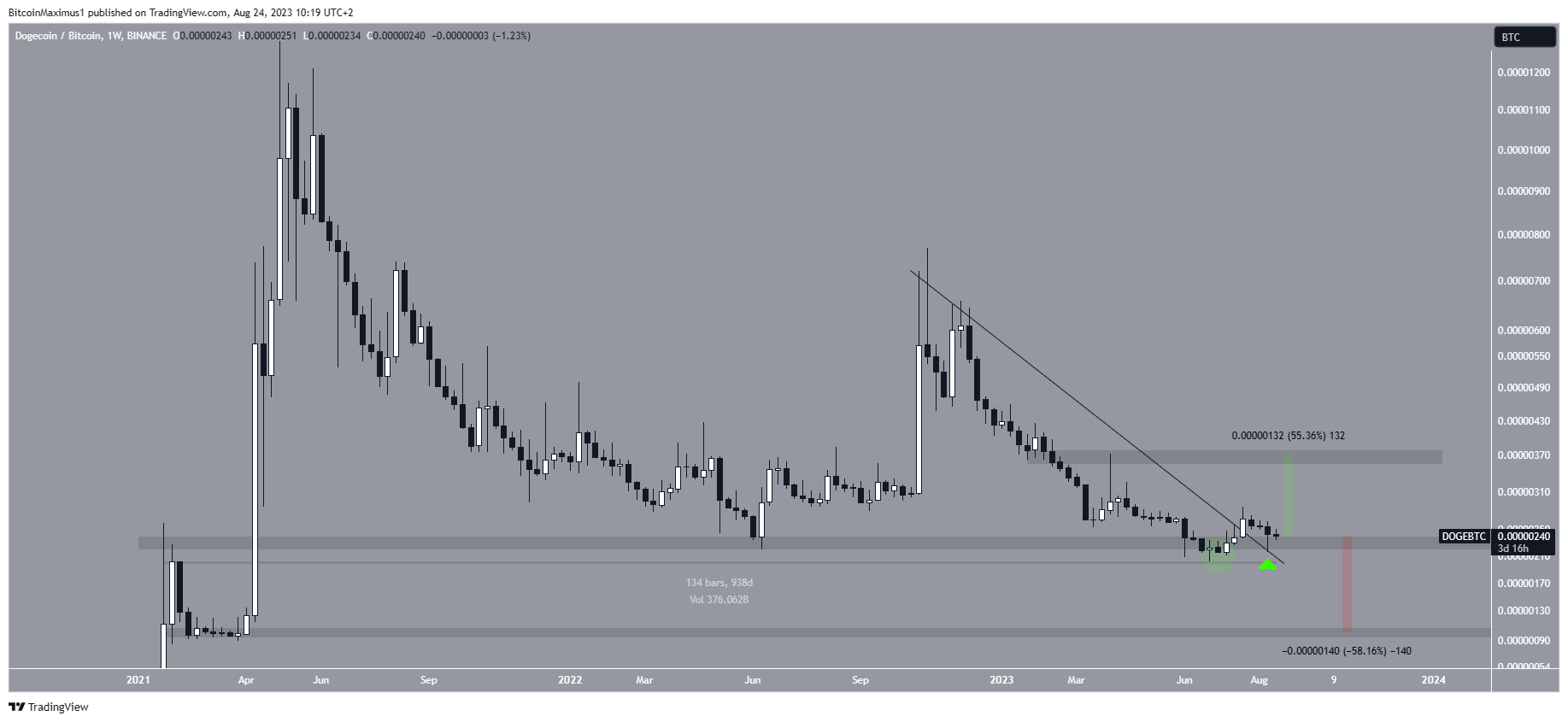 If the bounce continues, the price can increase by 55% and reach the next resistance at 370 satoshis. However, if a breakdown from the 230 satoshi area occurs, DOGE can fall by nearly 60% to 100 satoshis.
Ride the crypto wave with confidence. Predict DOGE price here.
DOGE Price Struggles Against the Dollar
Despite the bullish outlook from the DOGE/BTC pair, the DOGE/USD chart shows several bearish signs. The main bearish sign is the failed breakout from a long-term resistance line in July. While the price initially moved above the area, it has now fallen decisively below it. Such failed breakouts are bearish signs that often lead to significant downward movements.
The DOGE price is currently trading slightly above the $0.060 support area after bouncing above it last week (green icon).
Despite this bounce, the price is still considerably below its all-time high. 1,357,129 DOGE tokens will be required to become a millionaire if the price returns to its all-time high. At the current price, they would cost roughly $86,000.
Check Out the Best Upcoming Airdrops in 2023
The weekly RSI is also bearish. At the time of the breakout, it seemed that the RSI moved above 50 (red circle). With the RSI as a momentum indicator, traders can determine whether a market is overbought or oversold and decide whether to accumulate or sell an asset.
Bulls have an advantage if the RSI reading is above 50 and the trend is upward, but if the reading is below 50, the opposite is true. However, the indicator has fallen below the line again, showing a bearish trend.
If the price breaks down from the $0.060 area, it can decrease by 40% and reach the next support at $0.037. On the other hand, a strong bounce can cause a 140% increase to $0.150.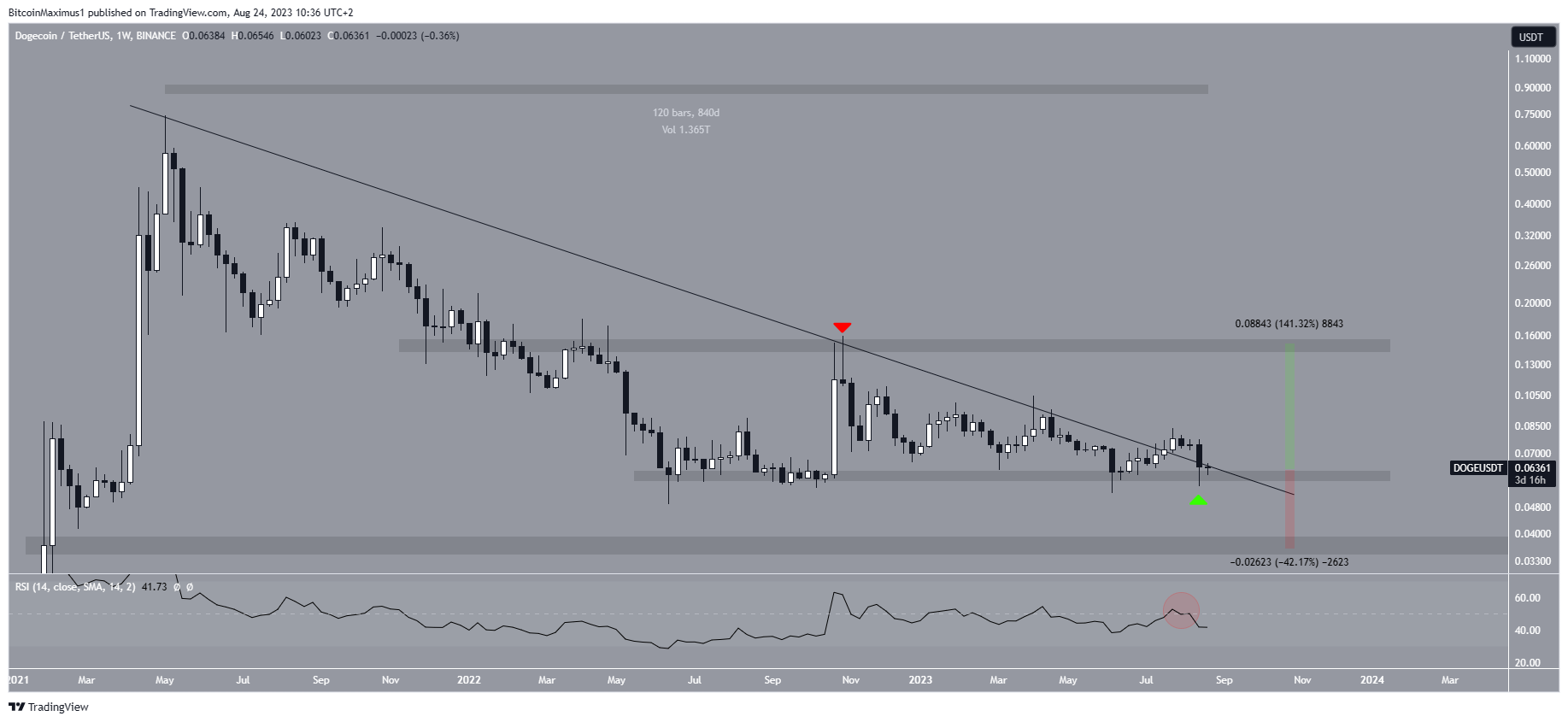 Therefore, the DOGE price prediction is bullish against BTC but will likely be bearish against USD. A breakdown from the $0.060 area will confirm that the latter is bearish, while a strong bounce will instead lead to a bullish trend reversal.